A leading distributor of maintenance products to the industrial, automotive, agricultural and construction industries. We represent some of the most recognised and trusted brands.
Our large product range includes:-
Fixings
Nuts and bolts
Screws
Hand tools
Welding equipment
Drill bits and cutting tool
Adhesives
Oil-seal and abrasives
Personal protection equipment (PPE)
A vast product range available from a single source adding value to your ongoing maintenance requirements.
Orders are available for collection or they can be despatched via our own transport or our selected carriers.
Contact Us:
T: 01444 232513
Address: M&W Engineering Supplies, Unit 22, Albert Drive, Burgess Hill, West Sussex, RH15 9TN

Today, as part of the worlds largest gas control company, with over 100 years experience in the design, development and manufacture of specialty, medical, technical and industrial gas control, their products and solutions can be found in most production and analyitical processes globally.
With manufacturing on 5 continents and a culture of continual improvement, they are committed to delivering market leading quality branded solutions to their customers using the latest global Quality Management Systems.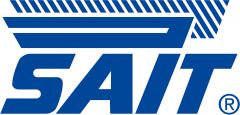 SAIT provides the following solutions to satisfy your abrasive requirements:
• Coated abrasives (belts, blocks & sponges, discs, flap wheels, rolls, sheets, sleeves and strips)
• Bonded abrasives (cutting and grinding wheels)
• Diamond tools (blades, cup wheels, drills and hook & loop discs)
• Brushes (cup, wheel, bevel wheel, end and hand variants)
• Polishing systems (abrasive compounds)
• Tungsten carbide burs
• Accessories (backing pads, hand blocks, cloths, sponges etc)

Founded in 1978, Sealey is now known nationally and internationally as a leading brand of professional tools and workshop equipment. Committed to selling through a network of local, independent dealers, they have a reputation for providing the best products, best value and a service that is second to none.
Operating from Bury St Edmunds, in the heart of East Anglia next to the A14, they are only 75 minutes from London and are in a prime position to deliver to locations nationwide, as well as export to over 20 countries worldwide.

Established since 1978, Silverline are now one of the largest tool brands in the industry. Silverline offers great value and they offer q wide range of award-winning tools which are backed by unbeatable guarantees. As an ISO 9001 accredited company. Silverline are recognised and trusted throughout the UK and Europe. Their products are quality checked to ensure they deliver tools that comply with the very latest standards in quality and safety.
With over 5000 products manufactured across the UK, Europe, United States and Asia, it's important for them to work hard to reduce the environmental impact throughout their chain of operations.